Arvind Kumar Maurya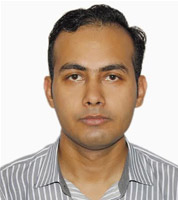 Mr. Arvind Kumar Maurya holds the degree of M.Sc. with Microbial Technology and is currently pursuing MBA in International Business.
With a work experience of 7 years, he is presently working with Haldiram Innovation And Training Centre as an Asst. QA Manager.
He has worked with esteemed organization like The Lalit Golf and Spa Resort, Goa as Asst. Hygiene Manager, Sodexo Food Solutions, Delhi as QHSE Manager, Bush Foods Overseas Pvt. Ltd., and Sonepat (Microbiologist and Chemist).