RAKESH ARORA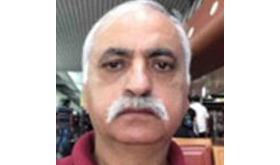 A professional with 34 years of experience and exposure to handling high level multi-tasking in various facets of Compliances, Quality, Operations and Planning. Responsible for the status of business continuity by acquiring and timely renewal of regulatory compliances across India for both brands – Domino's Pizza & Dunkin Donuts'. Heading the Corporate Affairs function and responsible for rectifying and resolving issues raised by Govt authorities in the interest of public safety, health and compliances. Policy reviews and implementation and advocacy with the government for enabling restaurant retail.
Last assignment was with Future Group, dealing with issues relating to training of own and outsourced management of vendors, facilities at 50 plus multi format stores across North India.
He is a graduate of the Defense Services Staff College, a premier inter services organization and has completed his Post Graduate Certificate in Management from MDI Gurgaon.
---