SANDEEP AHUJA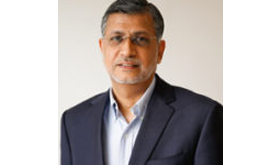 Sandeep is Director of VLCC Health Care Ltd., the holding company of the VLCC Group.
Prior to his current assignment, Sandeep was responsible for VLCC's foray in international markets, based out of Dubai, and earlier led the group's subsidiary that manufactures and markets personal care products.
Sandeep's wide and varied experience of over 25 years spans marketing, brand communications, new market development and profit-centre management. A Graduate in Economics and a Postgraduate in Advertising & Marketing, Sandeep started his career in advertising. Later, he settled down to a long and loaded stint at Escorts Limited, one of the largest engineering conglomerates in India, before taking up the challenge of establishing a full service communications consultancy from the ground up. He joined VLCC in 2002.
Sandeep is also the Chairman of the National Wellness Committee of the Federation of Indian Chambers of Commerce & Industry (FICCI). He also chaired the Mentor Council for Beauty and Wellness, constituted by the Directorate General, Employment & Training, Govt. of India.
VLCC is one of the largest and best-known beauty and wellness brands, whose presence spans over 300 locations in 135 cities with direct company managed operations in 14 countries. Employing over 4,000 professionals from 39 nationalities and having served millions of customers in its 26 years, the VLCC Group today operates three highly integrated businesses in the wellness domain – slimming, beauty and cosmetology services, education & vocational training institutes in beauty and nutrition, and manufacturing & retailing of personal care products
---