KUMAR NITESH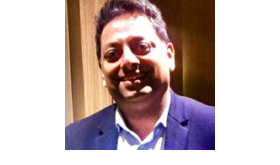 A Retail Professional worked as MD/CEO/Footwear Head with 19 years of experience in India, Thailand, Bangladesh, UAE (GCC). Enterprising, extroverted and customer-focused business leader with the ability to build new business and forge loyalty with clients, vendors and external business partners. Enterprising leader with a solid record of contributions that streamlined operations, invigorated businesses, heightened productivity & enhanced internal controls. Motivational management style with a proven history of building, guiding and retaining high-performance teams to develop and implement strategies for accelerated growth.
Leveraged entrepreneurial ability and skills in emerging business ventures to propel an organization to the top-tier of its industry. Strives to optimize operations, reduce costs and improve service quality while strengthening the bottom-line.
A Senior International Executive with over 18 years of experience in Business Expansion, Import/Export, Sales Management, Negotiation, Business Development, RETAIL – Profit, Sales, Merchandising and Buying with a Business Management Degree in Marketing. In-country experience in India, Thailand, and Bangladesh. High performing executive with a proven track record of accomplishments in setting up mutually beneficial international and domestic business units with a business value ranging from $60 million to $400 million. Holds distinction of Managing P & L, exploring new markets, standardizing retail operations, manufacturing, people management, initiating restructuring business activities for escalating turnovers & achieving goals.
Attended Retail Specialized course (RETAILCO) at Singapore for higher knowledge of South Asian Countries Experience and best practices used by the other Bata Countries.
Undergone most advance retail function and National Level responsibilities course (ADVANCO) in Europe for the experience of European countries and their best practices.
---